Russell Cramer
October 13, 1929 – September 18, 2022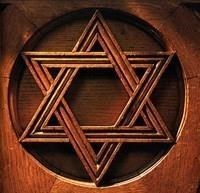 Russell Cramer, 92, Glenn Mills, PA, formerly of Sarasota, FL and Medford, MA died September 18, 2022.
Russell is survived by his wife: Bonnie Minkovitz; his brother-in-lawL Leonard (Bonney) Libman; a son: Jeffrey (Julia Berkley); and three grandchildren: Kazia Berkley-Cramer, Zoë Berkley-Cramer, and Sophie Cramer. Russell also is survived by his extended family Toby (Joe) Curtin, Jeff (Cynthia) Minkovitz, Andrew Minkovitz, and Rachel Minkovitz.
He is predeceased by his first wife, Florence Cramer, son Marc and brothers Allen (Natalie) Cramer and Howard Cramer.
Services will be at Sharon Memorial Cemetery, Sharon, MA on Sunday, September 25 at 10 am. For friends who wish, the family suggests memorial donations to the American Heart Association or the charity of their choice.
Arrangements under the direction of Stanetsky Memorial Chapels, www.stanetskybrookline.com