Nathan "Nate" Adleman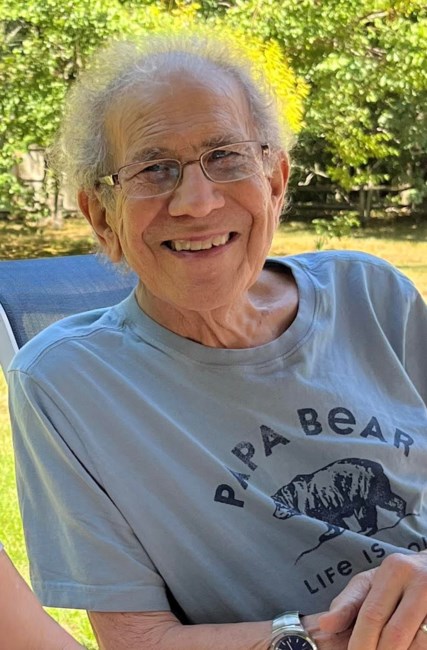 Nathan "Nate" Adleman, of South Yarmouth, formerly of Framingham, on September 19, 2022 at the age of 81. Beloved husband of 60 years to Goldie (Kessel) Adleman. Devoted father of Rhonda Magier-Cohen (David Cohen), Cheryl Sullaway (Bob Levenson), Melissa Adleman (Gary Muskin); predeceased by son-in-law Howard Magier. Treasured Papa of Adam Magier, Erica Magier, Danny Sullaway, Andrew Sullaway, Holt Muskin, and Jacob Levenson. Beloved brother of Henry Adleman, Merle Olsen-Stovik, and George Adleman; predeceased by brothers Billy, Jason, and Charlie Adleman. Cherished Uncle to many nieces and nephews.
Nate began his career as a computer analyst, eventually becoming an expert in the field. He provided and taught the once-new computer technology to large businesses, schools, government agencies, and community organizations. He was a technological pioneer of the record keeping systems for the Boston Marathon. Upon retirement from the computer industry, Nate became a certified tax preparer at the age of 68. He will be sadly missed by his many loving friends, family, and clients.
A graveside service will be held at Chevra Mishna Cemetery, 97 Moray Street, Lynn, MA 01904 on Friday, September 23 at 11AM.
In lieu of flowers, donations in Nate's memory may be made to the American Heart Association at www.heart.org/donate or to the American Kidney Fund at www.kidneyfund.org/give – you may also make a donation to a charity of your choice.