Natalie K. (Krewitsky) Cohen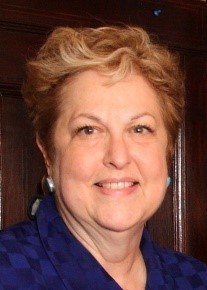 …
Natalie (Krewitsky) Cohen, passed away peacefully in Wayland, MA after a brief battle with cancer on Tuesday, September 20, 2022.
Natalie was a consummate teacher – for her children, extended family, friends, colleagues and thousands of students across the Midwest and New England. For more than 30 years, she commanded the classroom, opening the hearts and minds of high school students through writing, literature, journalism and diverse perspectives. She used her grand sense of humor and impeccable integrity – plus a lot of playful singing and dancing – to instill confidence, creativity and curiosity among her students. With tenacity and passion, she made an indelible impact on so many as an educator at Naperville Central High school in Naperville, IL; Weston High School in Weston, CT; the Bromfield School in Harvard, MA (English Department Chairman); Weston High School in Weston, MA (English Department Chairman, Assistant Principal); and Lexington High School in Lexington, MA (Principal).
Born in Philadelphia, PA and raised in Sterling, IL, Natalie earned her BA and MA in English from Northwestern University in Evanston, IL. While there, she met the love of her life and her husband of 54 years, Alan. Northwestern later became the alma mater for her two children, Lauren and William.
After retiring in 2012, Natalie continued to fuel her love of the arts and literature. She and Alan spent time enjoying and supporting local Sarasota symphony, opera, ballet and theater organizations.
Natalie is survived by her husband, Alan Cohen of Wayland, MA and Sarasota FL; her children Lauren & Brett Danis of Mill Valley, CA and William & Jessica Cohen of Charlotte, NC; her grandson Samuel Cohen; her brother Michael Krewitsky & his wife Lynn of La Mesa, CA; her sister Debbie Krewitsky-Blouin & her husband Nelson of Lyndhurst, OH; and many cousins, nieces, and nephews. She was predeceased by her mother Ruth Krewitsky (née Sobel) and her father Seymour Krewitsky of Lyndhurst, OH.
A private funeral was held on Friday, September 23.
In lieu of flowers, remembrance may be made to the Jewish Family & Children's Service of the Suncoast, Inc., Attention: Development Director, 2688 Fruitville Rd, Sarasota, FL 34237-5223, www.jfcs-cares.org