Earle B. "Bert" Kaufman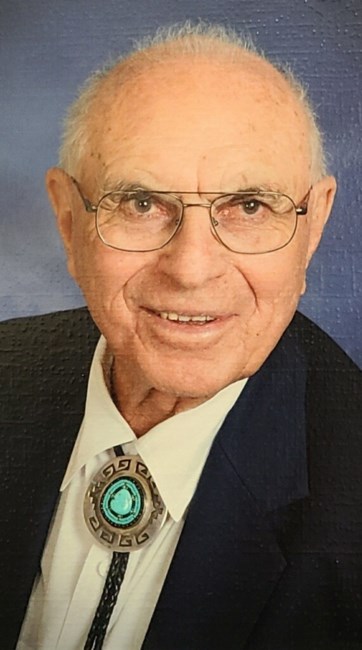 Earle B. "Bert" Kaufman of Scottsdale, AZ and Orleans, formerly of Lincoln and Belmont, MA on Wednesday, September 21, 2022 at age 100. Devoted husband of the late Miriam "Mimi" (Halpern). Beloved father of Andrew & Pamela Kaufman, Donald & Pamala Kaufman, Ellen & Dr. James Feldman. Cherished grandfather and step-grandfather of 11 and great grandfather and step-great grandfather of 10. Fond brother of the late Alice "Sisi" Schiller, brother-in-law of the late Byron Schiller, and uncle of Allen Schiller and John Schiller.
Services in the Chapel at Sharon Memorial Park, 40 Dedham Street, Sharon, MA on Sunday, October 9 at 1:00pm.
In lieu of flowers, donations may be made in Earle's memory to the Mayo Clinic, www.mayoclinic.org