Dr. William Silen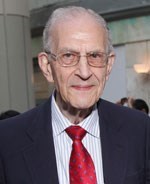 …
Dr. William Silen, age 95 years, of Dedham, formerly of Newton and Weston, died peacefully on September 23, 2022 at NewBridge on the Charles in Dedham.
He was predeceased by his wife of 73 years, Ruth (Heppner) Silen, and by his son Stephen Silen. He was the father of Dr. Deborah Silen of Newton and Dr. Mark Silen of Lake Oswego, OR, and father-in-law of Pirjo Silen of Amherst, NH. He was loving grandfather to David Silen (Nicole Yebba Silen) of Middleton, Emma Silen (Michael Kuehn) of Bedford, NH and Gretchen Marie Silen of Portland, OR. He was loving great grandfather to Ethan Silen-Kuehn, Logan Silen-Kuehn, Joseph Stephen Silen and Brynn Diane Silen. Dear brother of Harold Silen and Harriet Saltzman, both of CA
Dr. Silen was born and raised in San Francisco, attended University of California, Berkeley and UCSF Medical School, where he trained in Surgery. He was Chief of Surgery at Beth Israel Hospital and the Johnson and Johnson Professor of Surgery at Harvard Medical School from 1966 to 1994. He then became the first Dean for Faculty Development and Diversity at Harvard Medical School. He taught generations of medical students and residents the skills to be the finest surgeons and future teachers of surgery. He cared deeply for his trainees and his patients. His single minded devotion to his craft was evident to all who knew him, and cherished by those who were the beneficiaries of his care. Our family wishes to thank the staff and doctors at NewBridge on the Charles for their extraordinary care of our father.
Services at Temple Shalom of Newton, 175 Temple St., Newton on Wednesday, September 28 at 10:30am. Masks are recommended. Burial will be in Sharon Memorial Park.
Remembrances may be made to NewBridge on the Charles, Temple Shalom of Newton, or Beth Israel Deaconess Medical Center.