Brenda R. (Ross) Tanger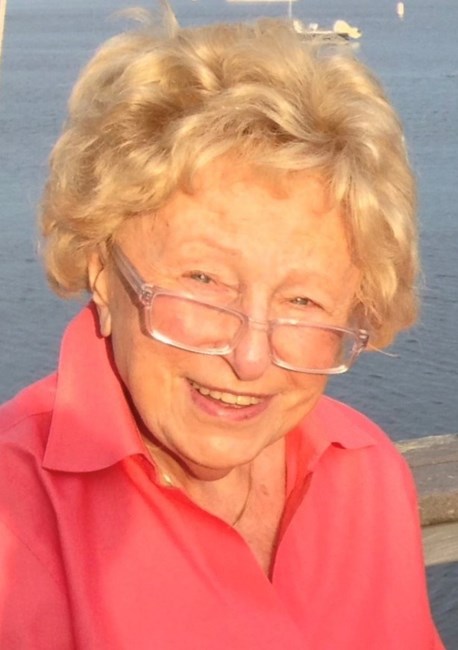 .
Brenda R. (Ross) Tanger, age 101 years, of Newton and West Dennis, died peacefully at home on Cape Cod on September 12, 2022.
Born in Boston, MA, she was the daughter of the late Bernard and Gertrude (Orkin) Ross. For 71 years, she was the beloved wife of the late Alexander Tanger. Loving mother of Howard "Woody" Tanger of Newton, Marsha Ginsburg and her husband Harry of Newton, and Douglas Tanger of Brookline. Adored grandmother of Todd Tanger (Barbara), Gregory Ginsburg (Lesley), Amy Fine (Jonathan), and Jeffrey Ginsburg (Erin), great grandmother of Annabelle, Joseph, William, Talia, Samuel, Liam, Evelyn, Cathleen, Lila, Conor, and Alexander.
Brenda Tanger grew up in Brookline, MA. Following high school, she attended Emerson College, but left to work at a radio station in Brooklyn, NY. There she met her future husband. After the war they returned to Brookline. Unhappy that she had never finished college, Brenda earned a master's degree at Boston University's College of Communications. Along with her husband, she owned and operated radio stations.
In later years, Brenda and her husband became involved with philanthropic causes and were benefactors of several hospitals, as well as the Tanger Hillel of Brooklyn College, her husband's alma mater. The couple had a love of travel and visited more than 150 countries across all continents. Brenda became a frequently published travel writer. Still, family was her focus throughout life. She treasured the time spent with family and friends at her summer home on Cape Cod.
Services at Temple Beth Elohim, 10 Bethel Rd., Wellesley on Wednesday, September 14 at 10:30am. Interment at Newton Cemetery, 791 Walnut St., Newton.
Memorial observance immediately following interment until 4pm and continuing Thursday from 1-3pm and 6-8pm at the home of Marsha and Harry Ginsburg.
In lieu of flowers, remembrances may be made to Beth Israel Deaconess Medical Center, 330 Brookline Ave, Boston MA 02215.
Service at Temple Beth Elohim will be accessible by zoom. https://tbewellesley.zoom.us/meeting/register/tZAvcO2pqj0oHNYsw7gb1jvyNXW-B0bBdYDk